Loan Against Properties
Loan against property certainly has its own advantages over any other type of loan in terms of interest rates and the longetative of the tenure of the.Be it residential, or commercial, your property can help you consolidate your debts and fund your dreams.
We at Excellink, facilitate your LAP journey, for:
Higher loan amount
Lower EMI rates
Easy documentation
Speedy approvals and flexible repayment options.
Getting a loan against property, couldn't get any easier! You may reach us for any doubts and queries with our free consultation.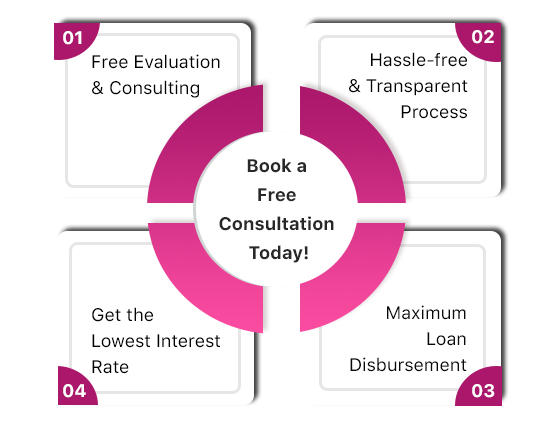 Why Excellink Fin Services?
Get Maximum Value on loan | Hassle Free & Transparent process | Free evaluation and consulting
Partnered with major Banks & NBFCs
Transferring and Hassle free documentation
Speedy approvals
Maximum value utilization
Book a Free Consultation Today!
Frequently Asked Questions
It is a mortgage loan offered to individuals/firms/companies against their existing property. A Loan Against Property helps you borrow money using your property as collateral and repay it in EMIs. This allows you to hold on to your property and, at the same time, raise funds for your business.
Please ensure that your property is free of any litigation, the title of the property should be clear and there should not be any existing loan against it.
To calculate the loan amount, your income, age, qualifications, number of dependents, spouse's income, assets, liabilities, stability and continuity of occupation and savings history are taken into consideration by the bank. However, the eligibility for a loan generally doesn't exceed 60 percent of the market value of the property.